Van Manh DO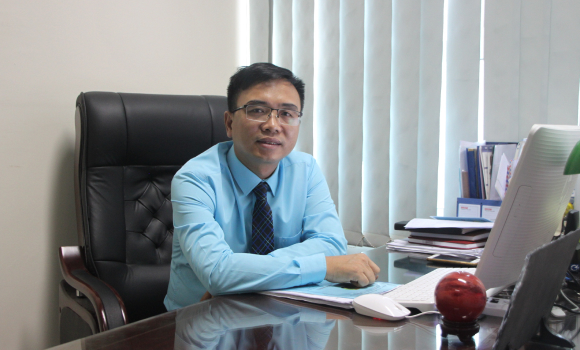 Associate Prof. Dr. DO Van Manh is an expert in environmental engineering and marine environment, Deputy Director of the Institute of Environmental Technology, Vietnam Academy of Science and Technology. He published 60 papers and 5 patents and has been recognized for the Outstanding Innovation Award, 2020 by Asia Innovation Award.
About VAST
The Vietnam Academy of Science and Technology (VAST) is a Govermental Agency established in 1975 in Hanoi where it is headquartered. VAST is being committed to implementing basic research in natural S&T development; providing scientific agruments for S&T management, policy maker; training high quality S&T resources. VAST comprises of 51 subunits, including 32 institutions (5 of which are marine-based research) and 2 universities. VAST control 4 National Key Labs and 5 VAST key Labs and planning to increase 15 more up to 2025. VAST scientists conduct research in most areas of basic science and technology as well as strategic advanced technologies.
Our action for climate change
Implementing fundamental research to evaluate the impact of climate change to environment, providing scientific evidence for management and policy making processes in responding to climate change.